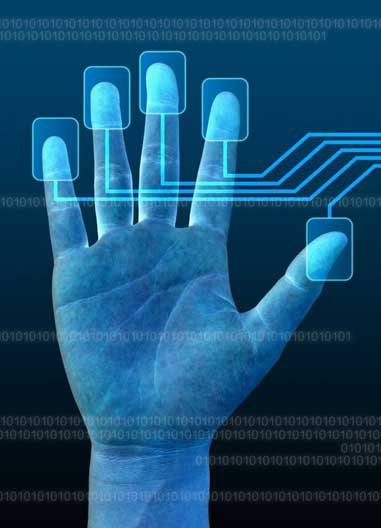 Karsof™

Mobile Enforcement Identification
Unit can be used on crime scenes, in police cars, and at checkpoints and roadblocks. Fingerprints can be taken and cross referenced to the Karsof Central Database at the Police Department or other relevant agencies. The Karsof Forensic System will then notify the user with the results. If necessary, the search can be extended to the Interpol database.
Karsof™

Fingerprint Scanner
can be maintained at the Police Station so that every person admitted can be scanned. If there is a positive match, a facial image and additional information will be displayed. In addition, the scanner can be used at railway stations, cyber cafes, hotels, and other places that require closer monitoring.
Download
Our Brochure
Learn more about how Karsof solutions can help you with your advanced security needs. Download our brochure then give us a call. We're here to help you.