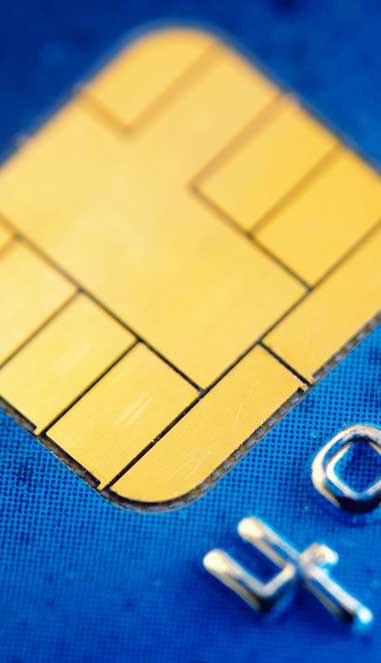 Karsof™

Security Document solution
consists of both the Karsof™ Smart Chip Card and the Karsof™ Card Reader. Information is validated by a "hand shake" between the reader and the card. Unique data from the chip and unique code from the card are authenticated by the reader. The data passed between the card and the reader is encrypted for extra security.
Karsof Smart Chip Card features:
High Security features and tamper-proof
Cards can be reused
Storage information – Fingerprint, Text, Image and Retina
Cards have a long life span
Cards can be traceable using a unique ID
Secured Manufacturing Facility
Karsof Smart Chip Card in addition to all of our Karsof Security solutions are produced in our dedicated facility in Clute TX, USA.
Download
Our Brochure
Learn more about how Karsof solutions can help you with your advanced security needs. Download our brochure then give us a call. We're here to help you.
Secured Manufacturing Facility